NEWS / Version 2 Campus Expansion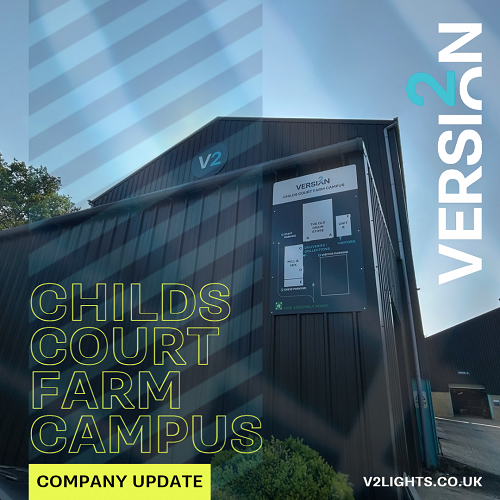 The Company with support from Yattendon Estates have taken on, and fitted out a second warehouse facility (Mill & Mix), and a additional office space (Unit 8).

The Childs Court Farm Campus will allow the Company to exponentially grow over the coming years with increased storage space, a new logistics office and a dedicated prep space for pre-production. The facility has already been tested by the production crews of Strictly Come Dancing and Britain's Got Talent respectively.

The fit out now completed, was overseen by Sam Crook, Technical Manager to his renowned exacting standards. The Campus made up of The Old Grain Store, Mill & Mix and Unit 8 has been secured on a long term lease with Yattendon Estates.
Sam: "The fact we are heavily investing in our infrastructure is statement to our long-term commitment to enhance every aspect of the Version 2 service."