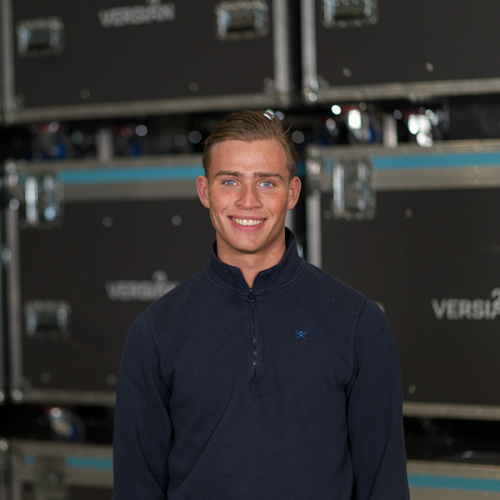 Ollie Perry New Role

We are pleased to announce Ollie Perry has progressed to the role of Account Manager, and will be looking after dry hires and assisting with projects.
Ollie's introduction to TV lighting came with Aurora where he completed work experience whilst studying technical production at college. Now into his fifth year at V2, Oli's technical experience is vast having completed working at height, IPAF, PAT testing, Hog 4, Luminex networking and Robe moving light training.
Ollie will be learning the commercial aspects of the industry whilst also still working on site adhoc as a TV Spark on select projects.

V2 wish Ollie well in his new role.