NEWS / Summer Outside Broadcasts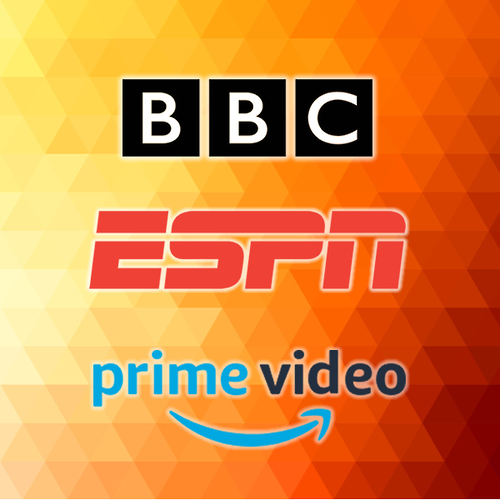 Version 2 are pleased to be supporting a growing number of crews with low energy solutions both in the studio and on location.
Working with a number of leading Lighting Directors, the Buckinghamshire based lighting rental specialists have supported coverage on a selection of premier Summer events with products form their low energy inventory. First up was a visit to Worthy Farm, Somerset as Broadcast Partners for the BBC's comprehensive coverage of the 2019 Glastonbury Festival.
Making fantastic use of a selection of V2 low energy fixtures, Lighting Director Oli Richards and Gaffer Paul Evans made this years Glastonbury coverage a completely LED lit event. The Version 2 team deployed a pair of lighting trucks to help deliver the look for both the 'live studio' areas and the considerable number of interviews held remotely across the vast festival site.
The studio set-ups mixed Martin's Mac Aura Wash and Rush Par 2 with Litepanels Gemini 2 × 1 Soft Panels to provide a perfect blend of soft, even illumination and highly controllable colour. To complete the look, LED ribbon was added for extra sparkle throughout the set.
For the location spots, V2 sent out their Litepanels Astra LED Soft Panel kits. With flexibility and portability high on the list of requirements, the Astra's highly capable, battery powered illumination proved the ideal solution, particularly in ad hoc interview situations where rapid set up is essential.
Heading to London SW18, the Version 2 team joined LD Malcolm Reed for ESPN's coverage of Wimbledon 2019. As one of the largest on-site broadcasters, ESPN delivered over 145 Hours of TV to over 3 million viewers throughout the entire Championship. Covering the action from every angle, the set-up required the custom install of two main studios plus lighting of numerous remote interview areas, including the panoramic roof top 'Orchard' Studio and multiple commentary boxes.
Working with Electricians Andrew Baskeyfield, David Francis and Mark Gardiner plus Console Operator Shaun Burnett, Version2 once again met the lighting requirement with a comprehensive LED package. Litepanels LED Soft Panels delivered power efficient illumination to the studio set-ups. The crew also included ETC's Source Four Lustr Series 2 and Daylight Series 2 for additional versatility and colour; perfect for every game, set and match.
Speaking about supporting LDs with low energy technology, Version 2 Managing Director Nick Edwards comments "We have steadily built up a broad selection of LED alternatives to traditional TV light sources, such as tungsten and fluorescent. Earlier in the year we added a large number of Source 4 Lustr fixtures to our inventory, in particular, the daylights come into their own on Summer OB projects, with superb output even on the brightest of days. A popular choice with LDs these new Source 4s have quickly proven to be an ideal investment to sit alongside 'workhorse' products such as our stock of Gemini's – which go out on almost every project we service".
V2 helped serve up another round of live tennis action at Queens Club, supporting LD Mike Le Fevre, Gaffer Dave Scrivens and Electrician Tony Edwards, lighting Amazon's coverage of the Fever Tree Championships, part of the ATP World Tour 500 series.
Having proudly supported PSB Vision and IMG Studios throughout the year with equipment and technicians for the ATP Tour, V2 have been working with crews at international locations including Miami, Monte Carlo and Madrid. For this first time coverage by Amazon at Queens the team assisted in creating the on-site studio.
Further selections from the extensive V2 low energy inventory included Pro Lights Arena COB, SmartBatt Plus Uplighters plus LED flex, applied throughout the set to allow Console Operator Andrew Harris to add extra colour and detail to the broadcast.

Edwards adds "It's absolutely great to see our low energy products now being specified on a broad mix of live and studio based projects. The crews we support are using these fixtures to their full potential to deliver sustainable lighting that looks great!"

https://www.lsionline.com/v2-low-energy-solutions-for-summer-events