NEWS / New Version 2 Team Members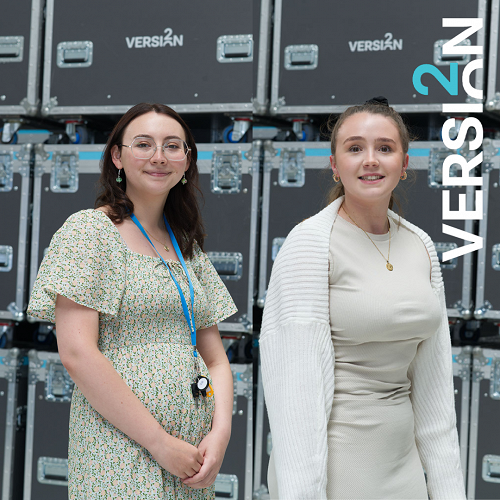 Stamatula Malfas joins as Office Manager and Ellie-Rose Eland as the PA to the Managing Director. Stamatula brings a previous freelance background and partnership experience working with advertisements, data interpretation and client communications.
Stammo: "This is an exciting opportunity to be part of a team that values enthusiasm, commitment and a 'can-do' attitude. I'm looking forward to working closely with the Rental and Central Services teams."
New recruit Ellie brings experience from working with the general public and has developed excellent communication skills, with an eager willingness to broaden her knowledge. Ellie: "I'm thrilled to be working at V2, the company has such an engaging culture. I look forward to working closely with the team and the MD."
Emma Gale our General Manager, with a wealth of experience in SME operations welcomes the new team members.
Emma: "We're very excited to have both Ellie and Stammo join V2, bringing even more energy and enthusiasm to a fast-growing company. I am especially looking forward to seeing these two bright young individuals grow and develop very promising careers."