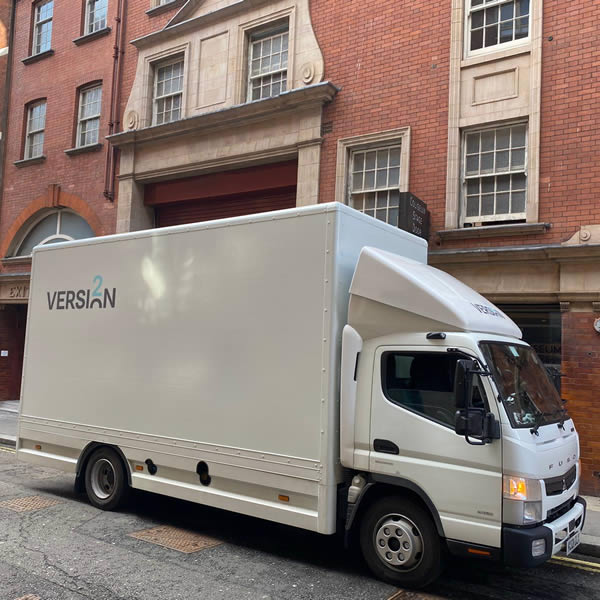 Version 2 increase transport offering by adding bespoke delivery vehicles to it's fleet

Version 2 have partnered with Rabbits and Lincoln Body Builders to produce to new bespoke delivery vehicles for it's fleet.

Fuso Canter 7.5 Box Lorry

A compact urban truck, with a purpose built light weight box to allow and impressive payload of 3.6T when fully loaded. Loading and unloading is made easy with an extra large tail lift complete with a remote and trolley stops.

The company has specified this vehicle to undertake its daily London studio trunk runs.

Peugeot Boxer 3.5 Lo Loader

A small general purpose van, again with a purpose built light weight box to allow 1.2T of equipment to be safely distributed to locations across the UK. Loading and unloading is done via a light weight alloy truck ramp.

Both vehicles are fitted with a tailed cargo securing system which is compatible with all lighting flight cases along with Version 2's propriety lamp rack system.

The vehicles are fitted with tracking systems to allow the V2 Operations Team to give real time updates to customers on their delivery status.