NEWS / Hot Wheels: Ultimate Challenge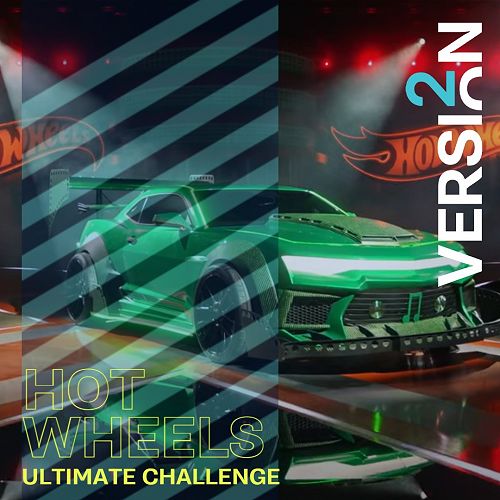 Hot Wheels: Ultimate Challenge airing in the US on Tuesdays at 10:00 p.m. ET/PT and streaming on Peacock. Each episode will give passionate car lovers and Hot Wheels® superfans the opportunity of a lifetime – turning a nostalgic car from their past into the life-sized Hot Wheels of their dreams. Hosted by car aficionado Rutledge Wood, each episode will invite two superfans into the Chrome Zone, where they will face off in transforming an ordinary vehicle into an extraordinary Hot Wheels showstopper, inspired by personal stories and pop culture touchstones. Working alongside a team of automotive magicians known as "The Car Pool," the two superfans will create their designs in high-tech, decked-out garages. The winner of each episode will take home $25,000 and the chance to get into the finale, where three lucky finalists will transform another car in hopes of winning a legendary prize – an additional $50,000 and the honour of having their build made into an official Hot Wheels die-cast car.
With great thanks to Lighting Designer Peter Canning, Lighting Director Sonya Fossett and the High Res design team who joined forces with and worked alongside our Account Director Kelly Cornfield and Gaffer Sam Healey. The US broadcast show required a lighting package across two studios and interview rooms which needed the flexibility to switch between light entertainment and reality lighting. The rig consisted of over 100 Lightpanels Gemini 2×1, and a large moving light rig incorporating MAC Performance, Robe Spikie, Forte, Tetra and Mac Aura XB's.
Kelly Cornfield: "It has been an absolute pleasure to work with Peter and his team through every step of the process, from design concept to final execution and the inevitable challenges that occur when in the studio!"
Peter Canning: "We've worked with Kelly on many projects over the years, and her understanding of value engineering a project, while keeping the design intent was essential in delivering this project to the standard we envisaged. Her team in Version 2, under the guidance of Sam Healey, seamlessly delivered the design with perfection and integration with all other departments while onsite. The kit was immaculate and the system was installed under a challenging schedule, with the usual curve balls of changes and requests being met with near instant results. We look forward to working with the team again on future projects."
The show was in Space Studios Manchester for over 3 months across multiple areas so crewing was a real challenge. Sam shared the gaffer role with Paul Crompton, Rob Anderton and Alex Griffiths and we feel lucky to have engaged with such a great team and wanted to thank all the technicians and crew involved.
Furthermore, we want to thank Workerbee and Amanda Cuttell for bringing us onto the project with Banijay Americas company, Endemol Shine North America under licence from Mattel Inc. It was a pleasure working with Lighting Operator Tom Dyson, DOP Josh Williams and the amazing production team from Workerbee/Endemol.