NEWS / BBC Comic Relief: Red Nose Day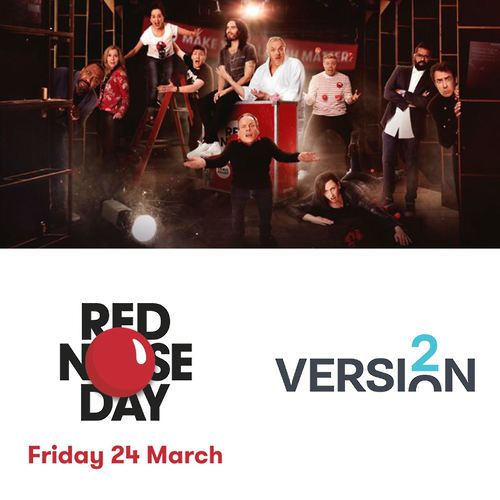 This year's star studded fund raiser was broadcast live from Building Six at the O2, London where a stellar celebrity line up gave their time to help raise over £70 million, money that will be put to work transforming lives across the UK and in some of the world's poorest communities.

Version 2 worked closely with Lighting Director Oli Richards and Gaffer Mark Gardiner to create the vibrant, versatile installation, designed to easily handle instantaneous shifts between an eclectic mix of moods as the show switched between comedy, interview, musical performance and the ever important reports on the difference that Comic Relief is making in the world.
Adding colour and motion throughout the studio, Martin Viper Performances, MH7 Hybrid, Aura XB and Rush Pars were paired with ETC Source 4 Revolution's whose precise key lighting and spot abilities ensured proceedings remained bright and clear throughout.
Along with an extensive lighting package, that included rigging, labour and power, the show featured bespoke fixtures created specifically for the evening. Of particular note were a host of daylight converted Portman P1 heads, created through collaboration between LD Oli Richards, Version 2 and LED Creative to incorporate cylindrical LED frames that added crisp highlights to the fixtures, making them a key onstage feature.
Nick Edwards, Managing Director at Version 2 commented "This has been a huge event for everyone involved. From the studio floor to the roof of the O2 the crews and production teams have been incredible. I'm delighted that Version 2 were able to help create such a fantastic event"
Lighting Director: Oli Richards
Production Company: BBC
Studio/Location: Building Six, 02
TX: BBC1 Friday 24th March 7pm