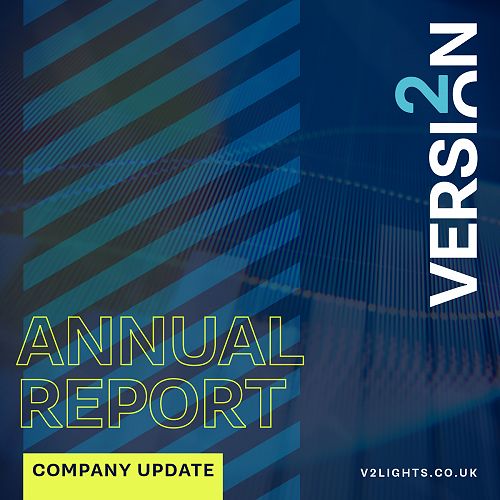 Annual Report

In just five short years the company has grown year-on-year to establish itself as a market leader in the television lighting industry.

Since its inception the fundamental ethos has been to provide a premier quality service, providing the latest and best equipment backed by unrivalled customer support.

We are strong believers in 'doing one thing well' and as such our sole focus is the provision of lighting for film and television, we are experts in this field.

The success of the company will continue to be attributed to having good, passionate people, we will continue to focus on developing people from within as well as recruiting the very best external talent.
Link to full report:
https://www.v2lights.co.uk/ann…