ETC Source Four 15-30 Zoom 750W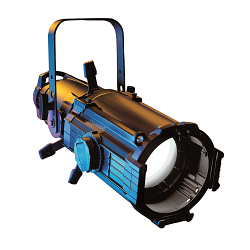 Maximum brightness, maximum field-angle flexibility.
With Source Four® Zoom you only need one fixture for a variety of field angles. Plus, Source Four Zoom makes it easy: ETC's patented one-handed zoom operation makes adjustments quick, simple and safe. Technicians can focus with one hand and hold the ladder with the other.
Product Features
Rated up to 750W
Super-efficient HPL lamp
Faceted dichroic reflector removes 90% of IR heat from beam
Rotating barrel ± 25º
Three-plane stainless-steel shutter blade assembly
Tool-free lamp adjustment
Insulated rear handle
Rugged die-cast aluminum construction

ETC Source Four 15-30 Zoom 750W - Datasheet