NEWS / Welcome to the Team Nigel Wray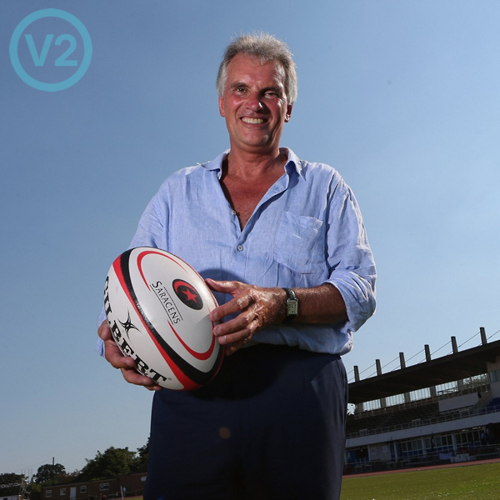 Following the completion of a significant equity investment deal, Version 2 are delighted to welcome Nigel Wray as part of their team.
Nigel is a highly successful business leader and entrepreneur. He has been a shareholder in a diverse selection of companies, all of whom have benefited from his considerable business acumen and expertise.
His incredibly strong commercial background has been built across a range of business sectors. Having begun his career as a banker in the City, Nigel migrated his talents to find success in industries ranging from publishing and property. His exploration of other markets led to him playing a key role in the running of Carlton TV, which subsequently incorporated both the Moving Picture Company and Technicolor to become the largest TV company in the UK.
One of Nigel's most pre-eminent ventures is Domino's Pizza. As a Non-Executive Director and a majority shareholder, he was part of a leadership team that was responsible for the impressive growth of the company.
Deeply passionate about all aspects of the world of sport, Nigel has, for many years, been a proud backer of his local rugby club, Saracens. Taking an active role as Chairman at the club, he was a driving force throughout a golden era which saw them win both the Aviva Premiership and the European Champions Cup.
Nigel has expanded his sporting involvement to support numerous charitable organisations including the Saracens Sport Foundation, which works to enhance the lives of children through sport and education and the Cricket Federation for People with Disabilities. Other beneficiaries of Nigel's charitable pursuits have included an assortment of organisations, institutions and causes, the work of whom he admires.
Principled, focused and undeniably modest, Nigel prides himself on working with people who are best qualified to run the businesses in which he has an involvement and has been quoted as saying "my talent is for locating people who are far better at running things than me".
This selfless approach has seen him create success across the board. A major name in the world of finance, his support and involvement includes a diverse array of projects.
Nigel joins Version 2 at an important stage in the evolution of the company. This significant investment represents a milestone step in the V2 strategic plan to grow their position within the UK production community through an expanded equipment inventory and enhanced company infrastructure.
Link to Press Release
https://www.prnewswire.co.uk/n…