NEWS / Version 2 Management Team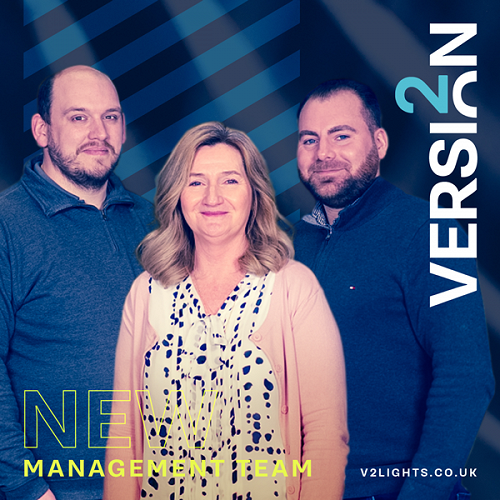 Version 2 strengthens management team
Version 2, the television lighting rental specialists, have announced a management reshuffle at their Reading operation with Emma Gale now as General Manager, Sam Crook as Technical Operations Manager and Joe Marter as Sales Operations Manager.
Adding Gale's experience to the team strengthens Version 2's internal human resources and accounting procedures. Emma has a strong track record in management and was instrumental in the transformation and growth of an independent transport company.
"I am new to the lighting industry but can apply my skillsets in the various aspects of running a business to Version 2. I have always been responsible for vehicles being in the right place at the right time. Here it's about delivering lights to a studio or location on schedule – the logistics are the same and I'm fast finding out about TV lighting!"
Long serving Version 2 stalwart Sam Crook, Technical Operations Manager, will continue to oversee equipment preparation procedures, equipment specification and procurement plus health and safety.
Sam sums up his role as working with "anything that has wheels or gets plugged in." He has a strong engineering background and is constantly looking to enhance the equipment offering.
"If we see something that can be improved we do it" adds Crook, "we have the in-house ability to design, prototype and fabricate solutions to customer problems."
Joe Marter has been promoted from within to the newly formed role of Sales Operations Manager and will assume responsibility for commercial aspects of the operation, including heading up a team of Account Managers.
"This fast-paced industry presents challenges to which we strive to find solutions to daily," says Marter, "It's great working with an expanded yet tight team as we continue to grow."
The trio will assume responsibility for all day-to-day aspects of operations at the Company's HQ with immediate effect.
Managing Director Nick Edwards comments, "As an organisation we are committed to both developing and promoting from within whilst also attracting good people to our team. We are confident that re-structuring our management team will help us meet the demands of more shows with ever-increasing production values."