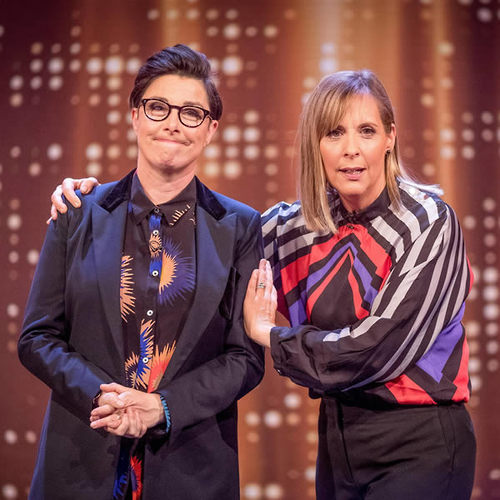 The Generation Game returned for an Easter treat with Version 2 and LD Oli Richards.

Version 2 Lights supported LD Oli Richards with the return of The Generation Game, the classic game show which was originally hosted by Sir Bruce Forsyth, and later by Larry Grayson and Jim Davidson.
Recorded at BBC Elstree Studio D, the Generation Game returned for 2018 this time ably presented by Mel Giedroyc and Sue Perkins. The first episode of the returning format was broadcast on Easter Sunday evening on BBC One.

Reinventing a classic for 2018 was Set Designer Patrick Doherty who brought a fresh and vibrant feel to the studio. The set compromised of screen technology from Creative Technology which was fed by Media Servers from the lighting team. Scenic LED supplied by Light Inniative further enhanced the mood of the set, with scenic rigging being handled by DLM Events.

Richards design complimented the set, with multiple lamps contouring the shapely outline of Doherty's header pieces.Martin Mac Aura Wash XB were extensively deployed for their general wash capabilities as the main fixture of choice. In total Version 2 supplied in excess of 114 moving lights to this prime time production. The lighting team included Moving Light and Media Server Operator Seb Williams and Generic Operator Alex Pocock with Steve Elliot acting as Vision Supervisor. The lighting crew was headed up by Crew Chief Paul Evans working alongside BBC Gaffer Paul Mcloughlin.
Commenting on the show, Managing Director at Version 2, Nick Edwards says: "Bringing a much loved classic back to the BBC can be a huge responsibility. Oli and the whole Production Team have done a fantastic job rebooting this iconic show back to our screens with a crisp, stylish and contemporary adaptation"