NEWS / Robbie Williams in Concert for the BBC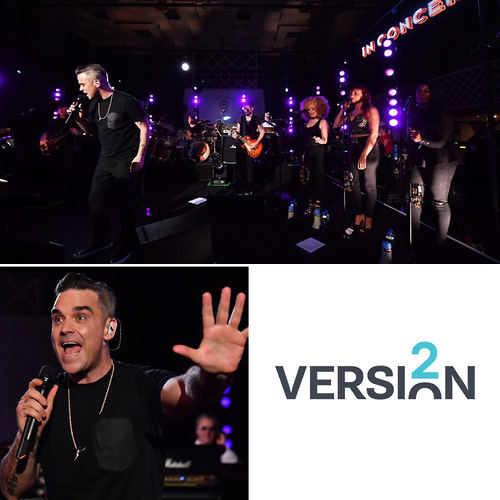 Robbie Williams In Concert for BBC Radio 2.
Rat Pack songs, Christmas classics, a vote on whether Robbie should continue rapping… Radio 2 In Concert had it all.
The intimate gig took place at BBC Maida Vale and was broadcast live across the network. TV LD Stuart Pring collaborated with Robbie Williams Lighting Programmer Jonathan Rouse to produce a stunning show.
Lighting Director: Stuart Pring
Lighting Operator: Jonathan Rouse
Lighting Gaffer: Barry Denison
Production Company: Made Up Ltd
Studio/Location: BBC Maida Vale
TX: BBC 08/12/16