NEWS / Lighting for Radio Podcast Ep3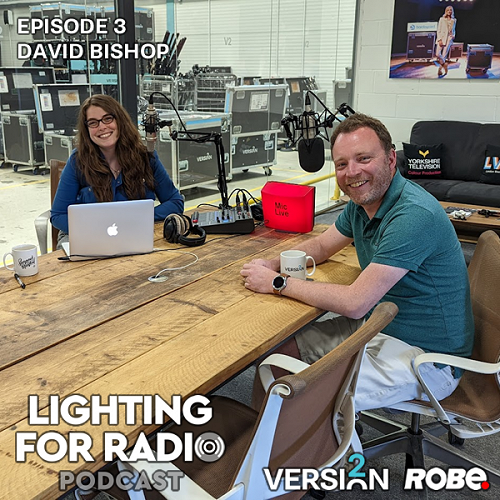 Lighting for Radio is the podcast that offers an intimate glimpse into the lives of some of the UK's leading TV & Film Lighting Professionals.
Our guest for Episode 3 is BAFTA award winning Lighting Director David Bishop.
David shares some top moments from his career, reveals how the school Nativity play kick-started his fascination with lighting and discusses the importance of Mental Health First Aiders in in the industry
Listen to Lighting for Radio – Episode 3 at https://www.v2lights.co.uk/podcast or on any major podcast platforms.