Rack Light 1U LED Blue/White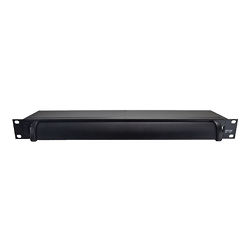 The LED Rack Light provides a high-brightness light source to illuminate the controls of equipment mounted in the rack below it. Designed to keep the spillage of light to a minimum.
The light source can be quickly switched between, white, blue and off.
Included on the front panel is a 1 Amp USB socket allowing the charging of a mobile phone or similar device.
Mounting: 1U Rack
Depth: 110mm
Depth (front): 33mm
Weight: 1.8 kg